Is it a bit of a surprise? Some local health boards in England reject local calls for disposable bans
According to bathecho.com, the British boroughs of Bath and Northeast Somerset proposed a ban on the use of e-cigarettes this summer, but a comprehensive ban was rejected by local health department leaders, who believed that e-cigarettes can help quit smoking. This may pave the way for the UK to be less likely to completely ban one-time use in the future, but to have some restrictions, the same measures as New Zealand?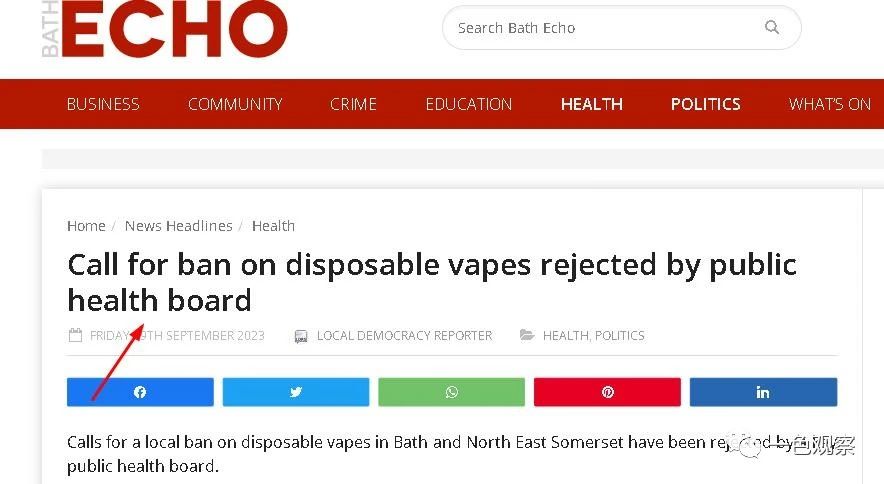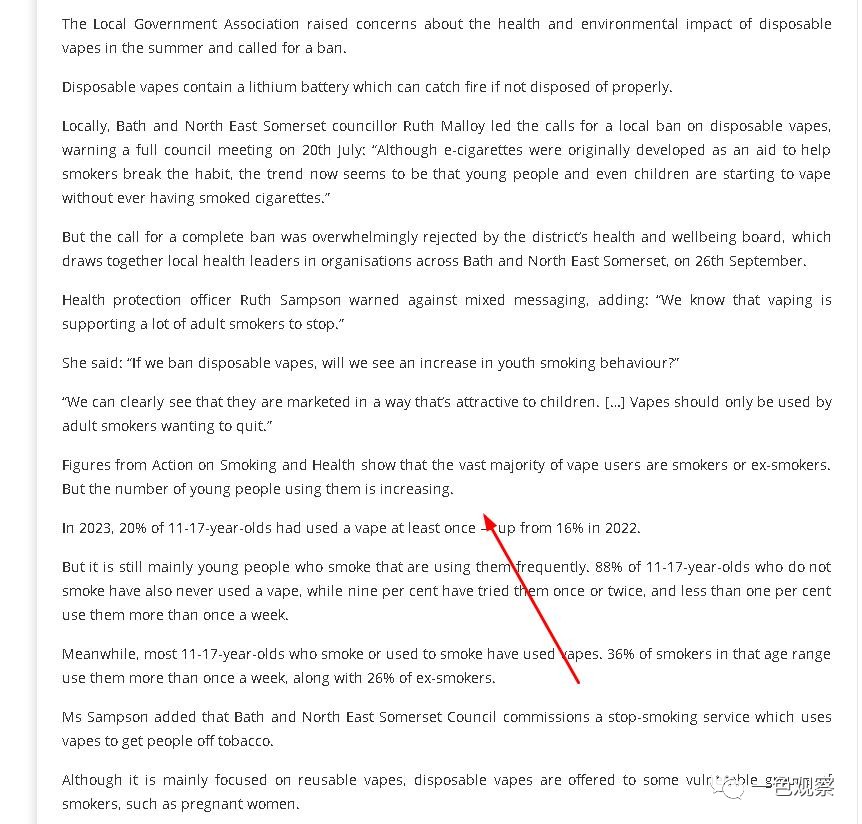 (UK versus one-off power play)
I remember that in July this year, Ruth Malloy, MP for Bath and North East Somerset in the UK, pointed out at a plenary meeting that disposable sex drugs that affect young people should be banned. However, in September this year, in the UK It was met with opposition from most local health leaders at the district health and welfare committee meeting. Health Protection Officer Ruth Sampson warned that mixed messages could be misleading, "We know e-cigarettes are helping many adult smokers to quit smoking. If we ban disposable e-cigarettes we will see teenagers smoking cigarettes Increased behavior."
Meanwhile, it is concerning that UK authorities hope to use the one-off drug to help smokers quit smoking. Ms Sampson added that the move to make disposable e-cigarettes available to some vulnerable smokers was part of Bath and North East Somerset Council's smoking cessation programme. The council also intends to sign up for the government's Switch to Quit scheme, which provides free e-cigarette kits to smokers who wish to quit.
At the same time, we have also seen some practices in the UK and have begun to refer to New Zealand's practices. Ms Malloy described New Zealand's approach to e-cigarettes as a "middle way". In New Zealand, e-cigarettes must have removable or recyclable batteries and are banned from sale near schools and community gathering places. She emphasized, "Liberals never want to ban anything in principle. And I think it's really about protecting the health of young people, and I worry about people who have never smoked. And then there's the environment."
Perhaps as some local people in the UK believe, disposable e-cigarettes, which have always been recognized as cigarette replacement products in the UK, are unlikely to have reasons for a complete ban. However, if there are more restrictions and regulations, and some restrictions on disposables, this may happen. .
Recently, we have seen that some countries are strengthening the regulation of e-cigarettes, including the United Kingdom, Russia, Malaysia, Monaco, Portugal, etc. For example, Monaco, a neighboring country of France, plans to legislate a ban on the sale of disposable and rechargeable products. Compared with 2023, e-cigarettes may usher in a phase of more concentrated measures in 2024.
Of course, the European market is still a key market for e-cigarettes. According to a set of data reported by the British "London Times", it is predicted that the global cigarette market may drop by 1/3 before 2027. However, e-cigarettes will grow explosively in Europe and the United States, regardless of last year's data. , this year again, one-time growth has brought huge changes to the Western European market, especially. In 2024, the measures taken by the EU or the UK will also be critical.