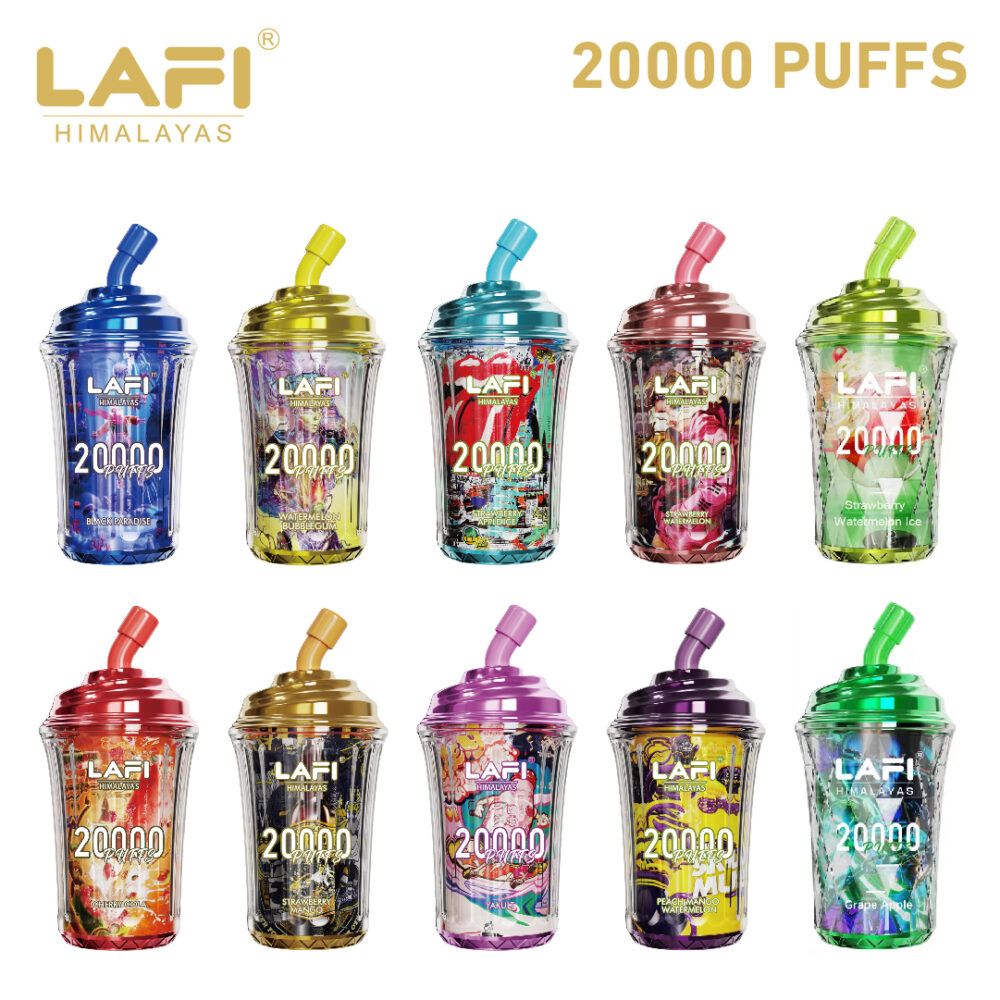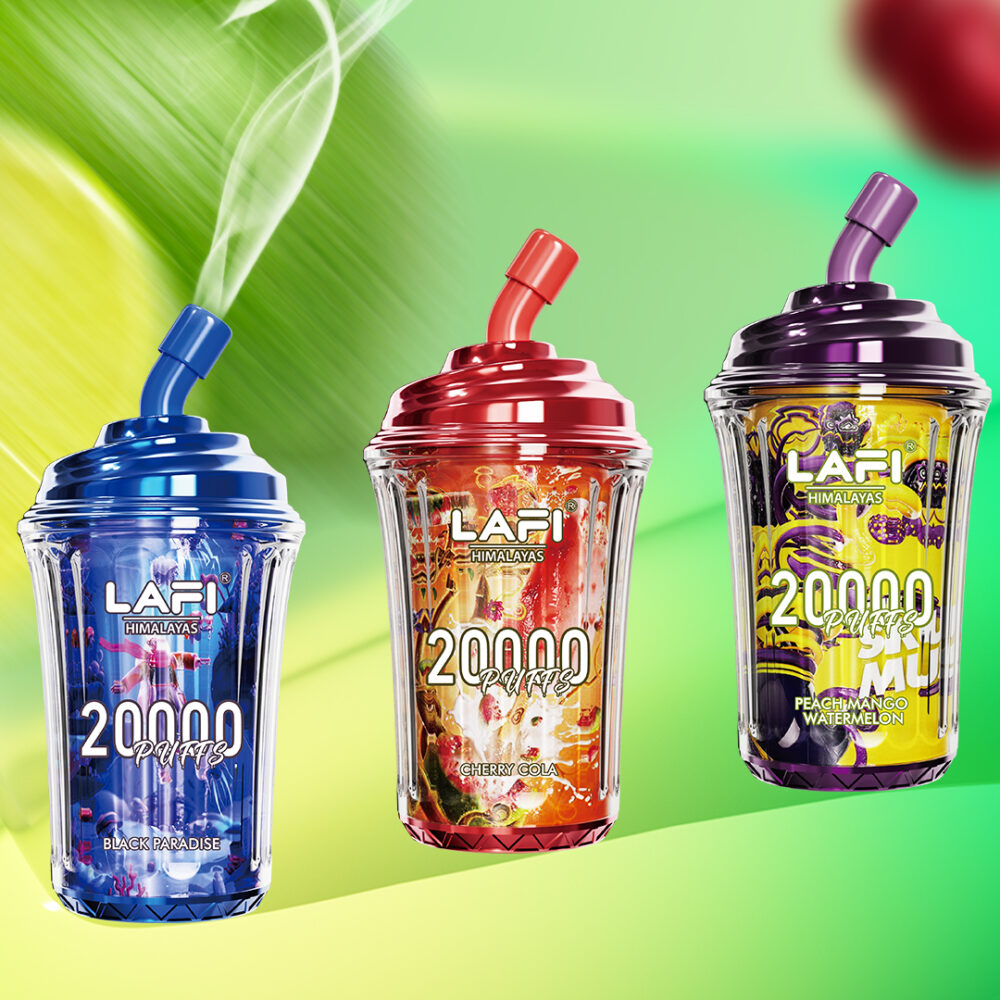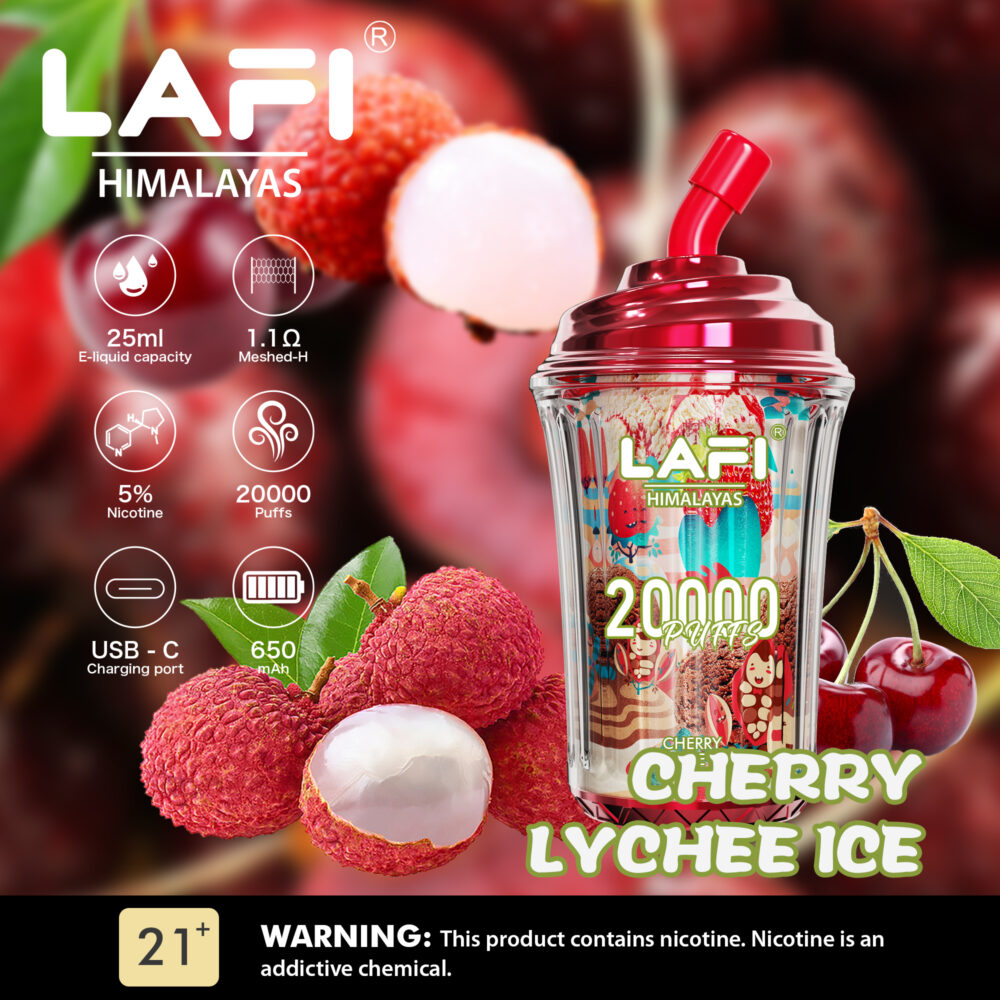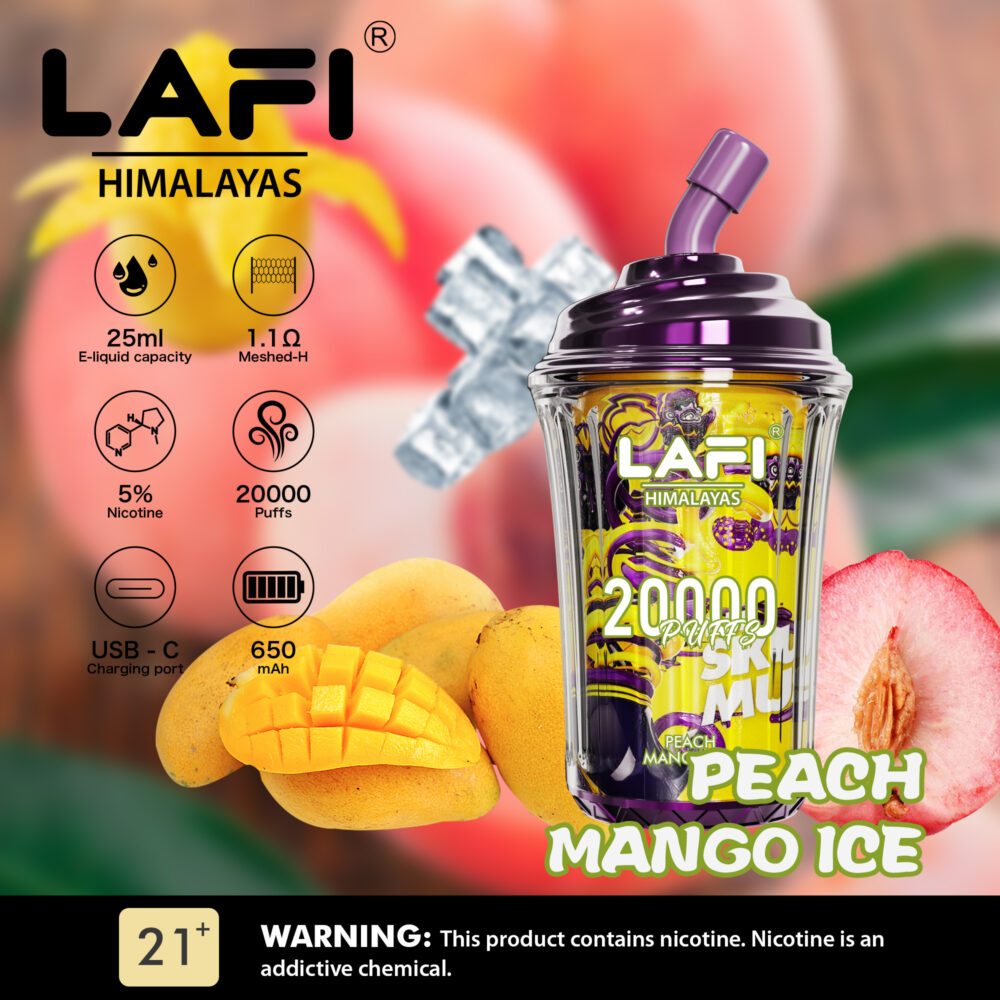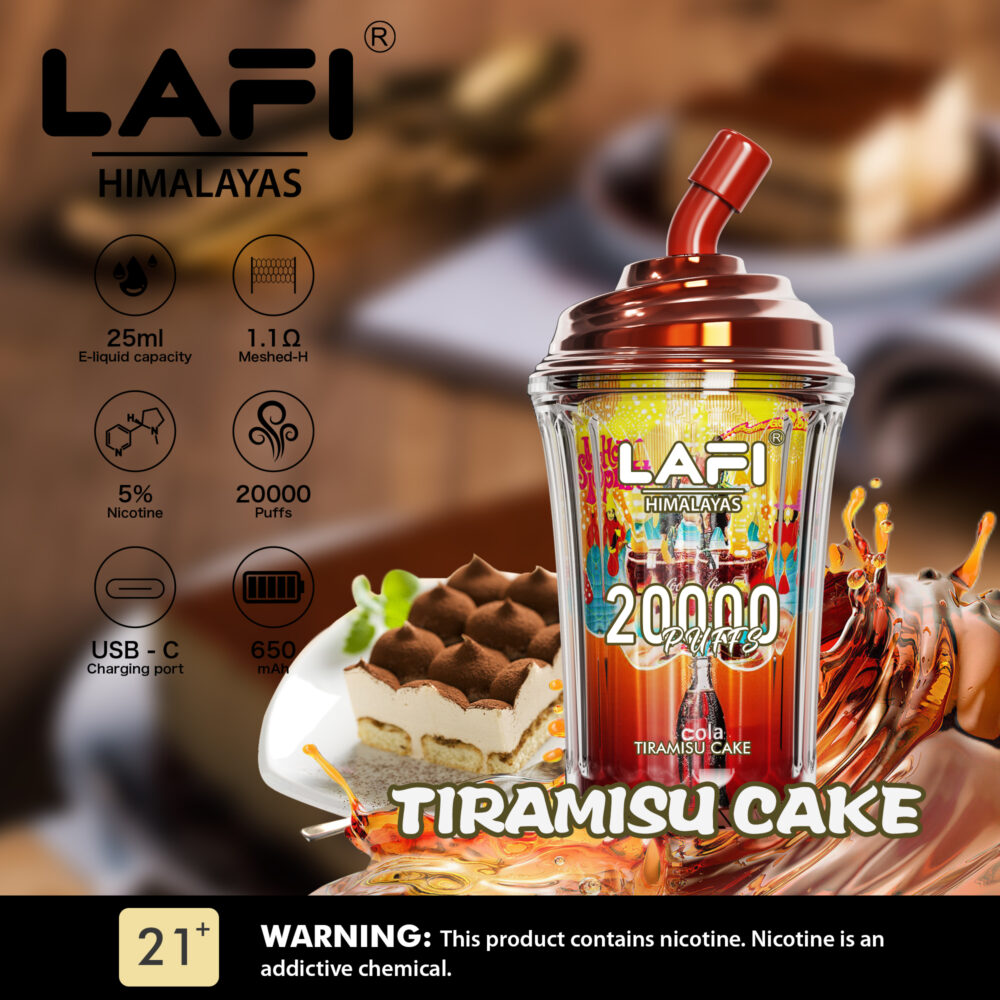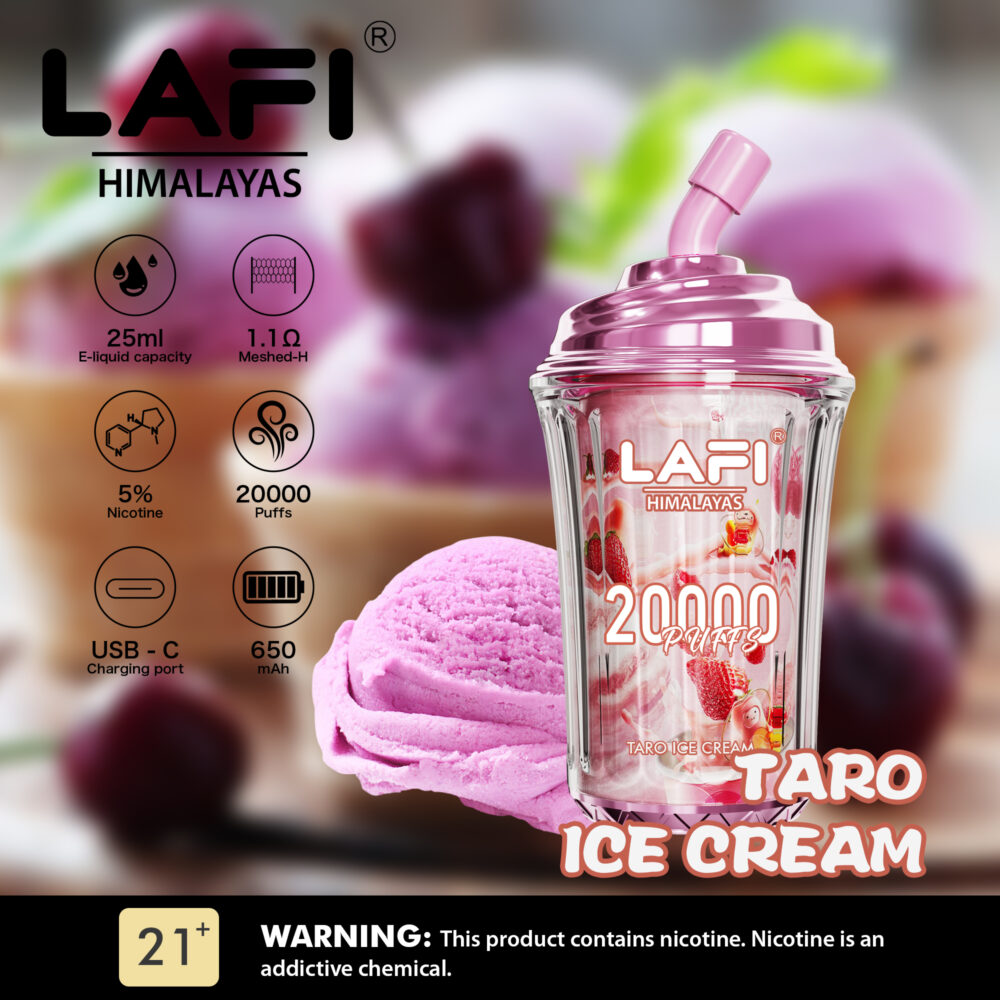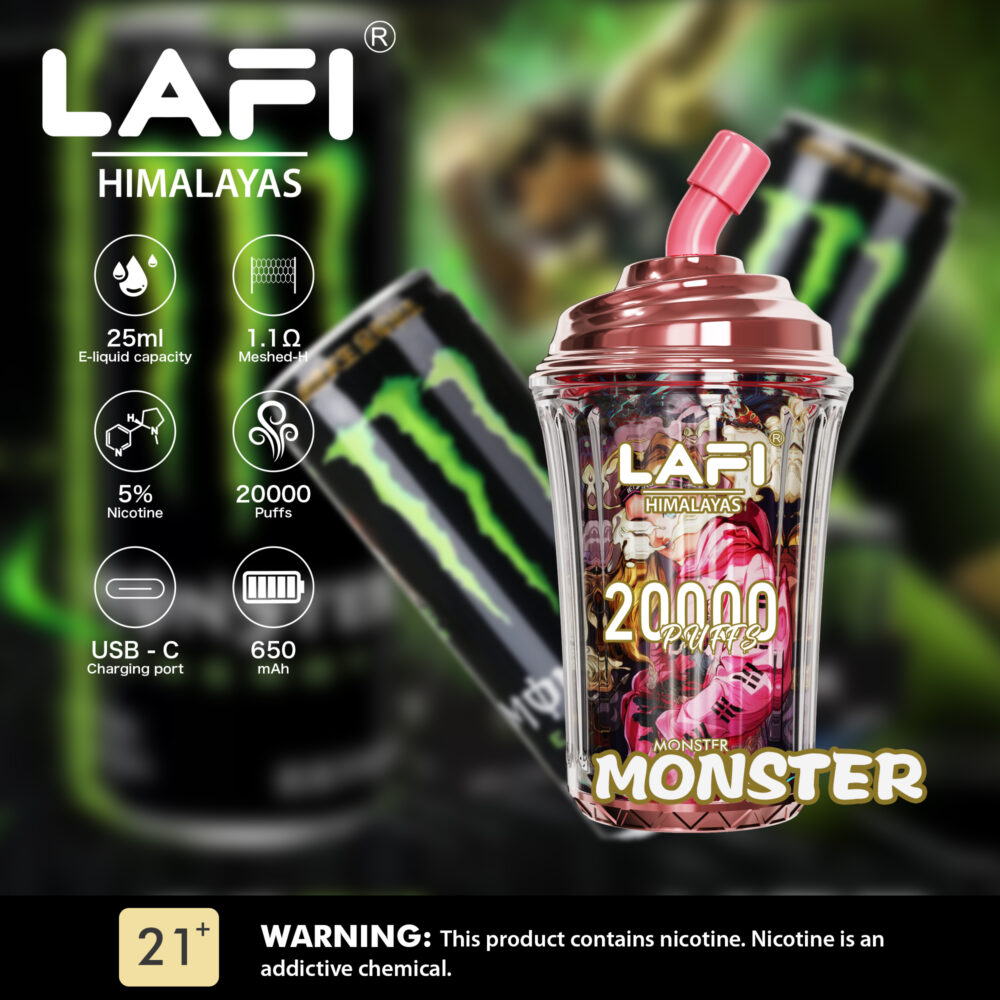 LAFI Himalayas 20000 Puffs 25ml E-Liquid Disposable Vape
Discover the LAFI Milk Tea Cup Disposable vape
Product Model:HIMALAYAS 20000
Product size:43x43x90mm
Material: PC+ABS (Foodgrade)
E-Liquid Capacity: 25ml
Puff: 20000 Puffs
Battery Capacity: 650mAh
Resistance/power:1.0Ω/11-13W
Specification:Meshed-H 1.2Ω&0.8Ω
Number of Flavors:20
Nicotine Content: 20mg/ml 50mg/ml
LAFI TASTES LIFE, QUALITY AND AESTHETICS RESONATE
              LAFI HIMALAYAS 
             20000puffs super smoker
IMITATION METAL HOUSING
                          TRANSPARENT SHELL
                                   Transparent shell and imitation metal casing
                                   make the product more aesthetic, silicone mouth-
                                   piece makes the mouthpiece more comfortable
  Asoft mouthpiece from softe and skin-friendly material
                                                                               which brings youacomfortable lip feel foreach puff.
                                                       Milk Tea Cup Comfortable in Both Shape and Size
                                                                                                                             Full rounded corner design, comfortable and perfect fit in your palm.
                                    Mesh Coil in Golden
                                    Ratio AirfloW
                                                                                         Enjoy a 50% richer and more consistent tastefrom the
                                                                                         VAMT mesh coil.A unique golden ratioairflow design
                                                                                         brings a shortened air channel,presenting a perfect
                                                                                         balance of temperature,taste, and flavor.
                            Lasts Longe 
and Safer
                                                                            Type-C charging provides much longer-lasting enjoyment.
                                                                         The exclusive charging management chip makes it safer
              than ever when charging.
                                                                          4Times higher withstand voltage than others, no need to
                                                                                          worried about can't be charged halfway or the battery ex-
ploding.
                                                     Warm design, rich taste, satisfy your pursuit of life