Decisions made in the past two months may determine the future "protagonist" of the British e-atomization market.
Today I saw a piece of news that caused concern. The UK will issue a new public consultation on whether to ban disposables altogether, which will determine the future of disposables in the UK.
According to the British Expressandstar website, the UK will launch a new public consultation seeking opinions on how e-cigarettes can help smokers quit smoking but make them less attractive to teenagers under the age of 18. Options under consideration include whether to ban single-use ones altogether, limit their sale and ensure they are not sold in a variety of flavors and colors that may appeal to young people. It is an escalation after UK Health and Social Care Secretary Steve Buckley promised action on the one-off.
The core recommendations include limiting e-vaping flavors, regulating e-vaping packaging, possibly introducing plainer packaging, stipulating whether they can be displayed, and increasing the price of e-vaping to ensure the lowest selling price; restrictions on e-vaping flavors This could include banning words like "marshmallow" or "muffin" and using only generic flavor descriptions. Other recommendations include banning the use of cartoon characters and child-friendly images on vaping packaging and the vaping devices themselves.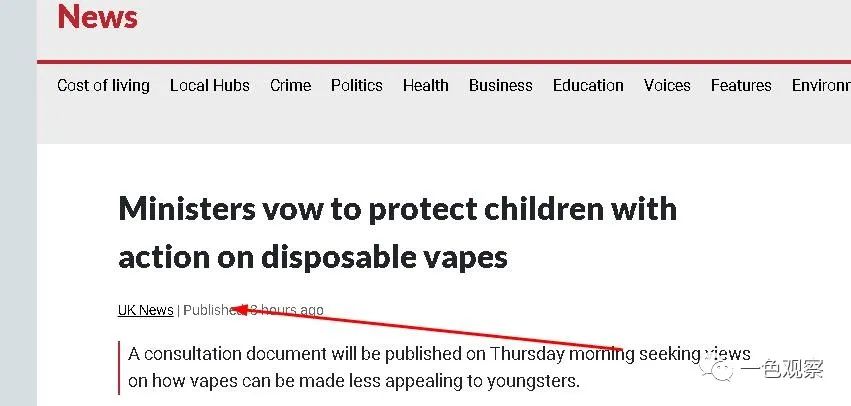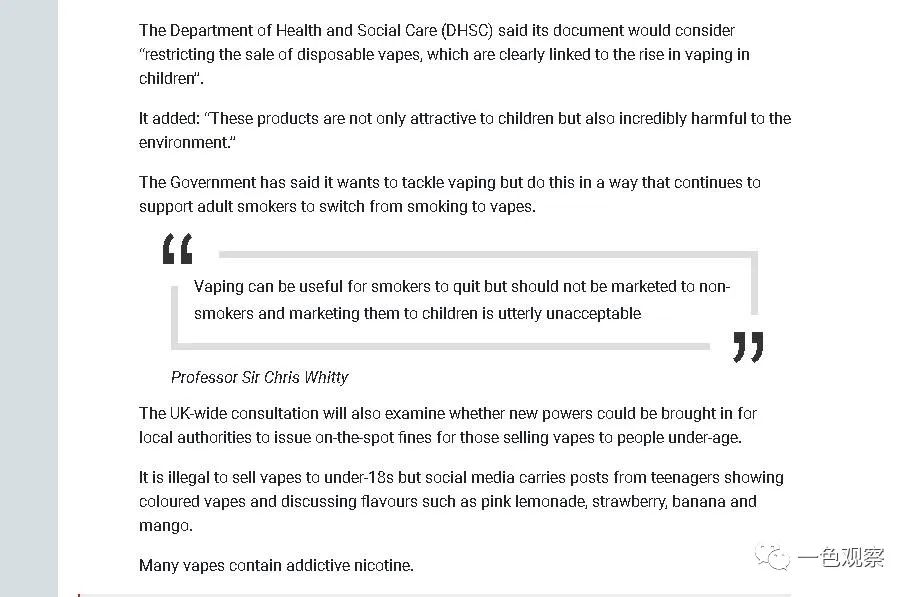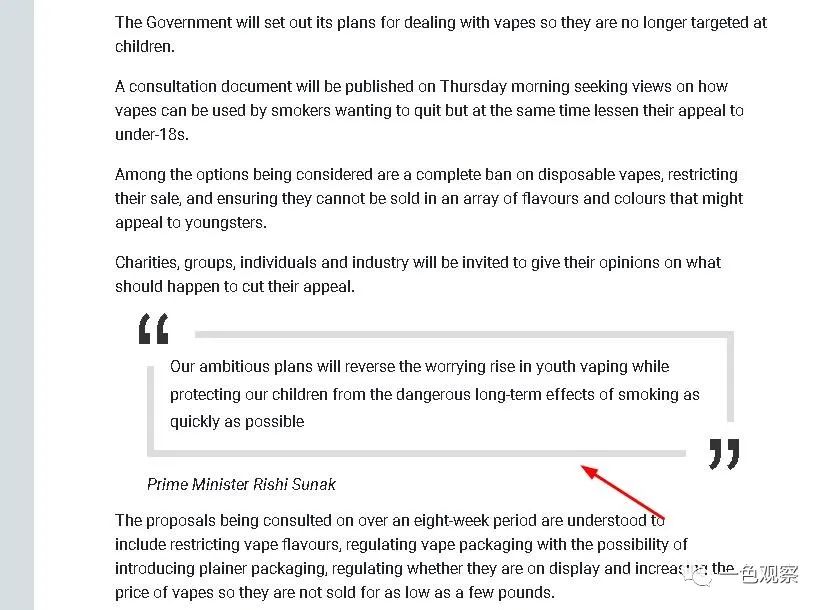 From this point of view, the UK's most likely restriction on one-time use is rather than a complete ban. It may start from the aspects of taste, packaging, color, display, and price. At the same time, this category may be more than a one-off.
In the UK, data shows that disposable vapes are the first choice among teenagers, and most e-vaping purchases come from stores.
The Department of Health and Social Care (DHSC) said the document would consider "restricting the sale of single-use vaping, which has been clearly linked to an increase in smoking among children". The government says they want to tackle vaping but continue to support adult smokers transitioning from smoking to vaping. At the same time, this comprehensive UK consultation will also examine whether local governments can be given new powers to impose instant fines on businesses selling vaping to minors. Health and Social Care Secretary Steve Barclay said: "Smoking rates among children have increased significantly, which is why we are taking action to reduce the appeal and accessibility of vaping." He added : "Children should never be vaping and we are committed to reversing this trend." He said: "We also need to take bold steps to protect future generations from the harms of smoking addiction, which affects everyone in their lives. Each stage damages health and costs the economy billions."
Prime Minister Rishi Sunak announced plans to ban children aged 14 or under from legally buying cigarettes, saying he would "waste no time in delivering on this commitment".
It can also be seen that the UK is in two states regarding e-vaping. One is that it recognizes its smoking cessation effect, but at the same time opposes its sales to inappropriate groups of people. It's even considered completely unacceptable to market it to an inappropriate group of people.
The UK, with more than 4 million e-atomizer users, is currently the largest user market in Europe. It carries the important development pattern of disposable products in the world. Now, disposable products have also attracted new attention in the UK.