The 2023 World Vape Show Dubai Middle East (World Vape Show DUBAI 2023) has started, the door has been officially opened, and it will last for three days (June 21-23)!
After some on-site experience, before 12:00 noon local time, the entrance of the Dubai exhibition was already full of audience. Described in the words of CVIC on-site staff as "lively, much more lively than Birmingham, UK"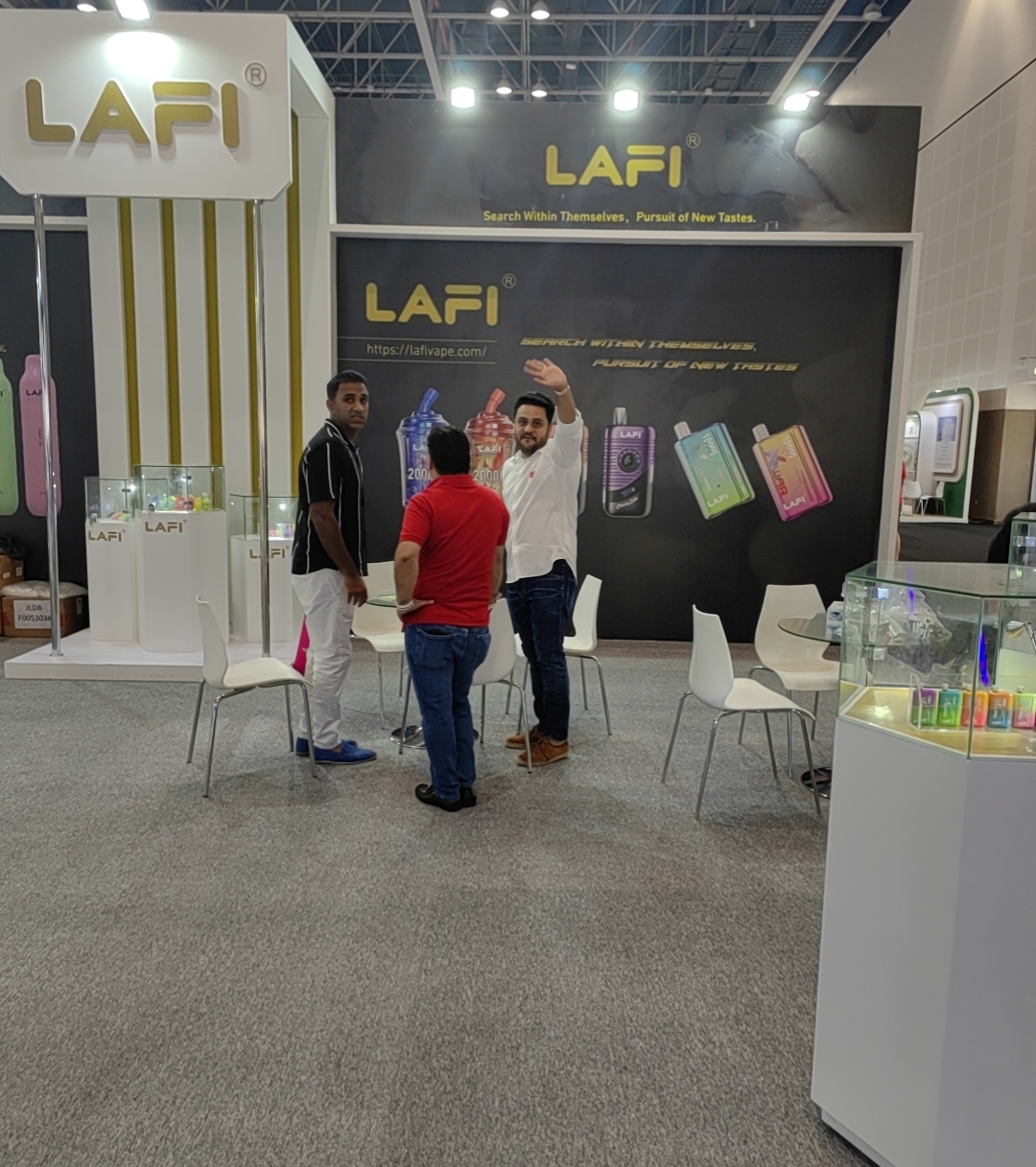 As an international e-cigarette exhibition, the popularity of the Middle East is no less than that of Europe. At the same time, based on factors such as visa-free travel in most countries in the Middle East and China, and many Chinese e-cigarette companies wanting to explore the Middle East market, it is reported that many e-cigarette owners from Shenzhen Baoan and Dongguan Changan have come to Dubai to participate in this exhibition…
It is reported that the scale of this Dubai exhibition is equivalent to 3.5 Premier League stadiums, with more than 1,000 brands and products. It can be said that it is an electronic cigarette expo that many manufacturers and brand owners in the electronic cigarette industry do not want to miss.
There were also many merchants who came, and the on-site CVIC staff described it as "very shocking". And there are distributors from all over the world, including exhibitors. For example, in addition to the Middle East, there are also distributors from New Zealand, the United Kingdom, the United States, and even Indonesia.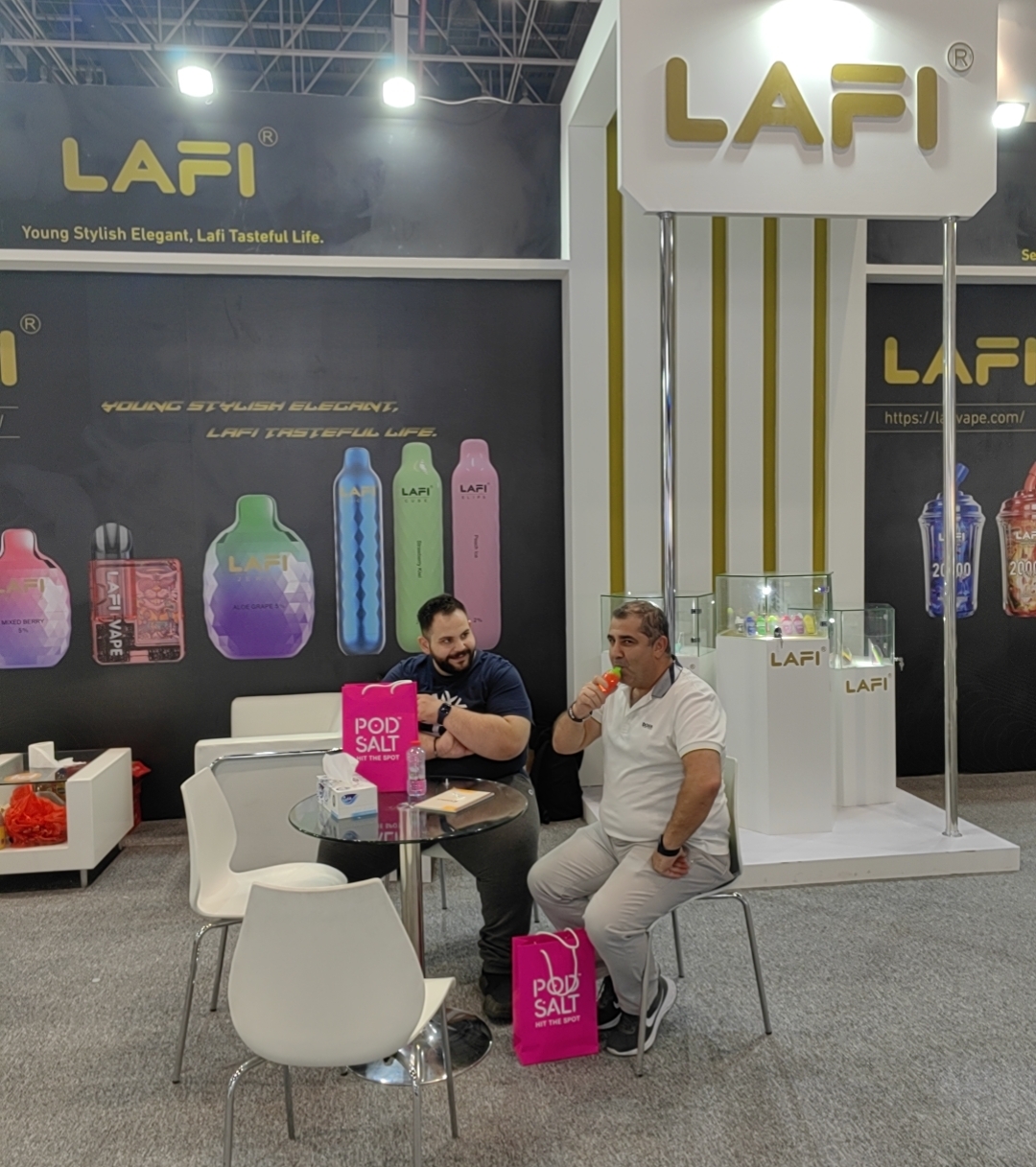 The exhibition in Dubai coincides with the summer of the year. At present, in Dubai, the temperature is high, but it still cannot stop the gathering of all kinds of e-cigarettes such as e-cigarette manufacturers, brand owners, and distributors from all over the world.
The popularity and enthusiasm of Dubai is high, which makes people feel the high enthusiasm for e-cigarettes in the Middle East.
Before 12:00 noon, the entrance was already full of visitors who came to watch the exhibition.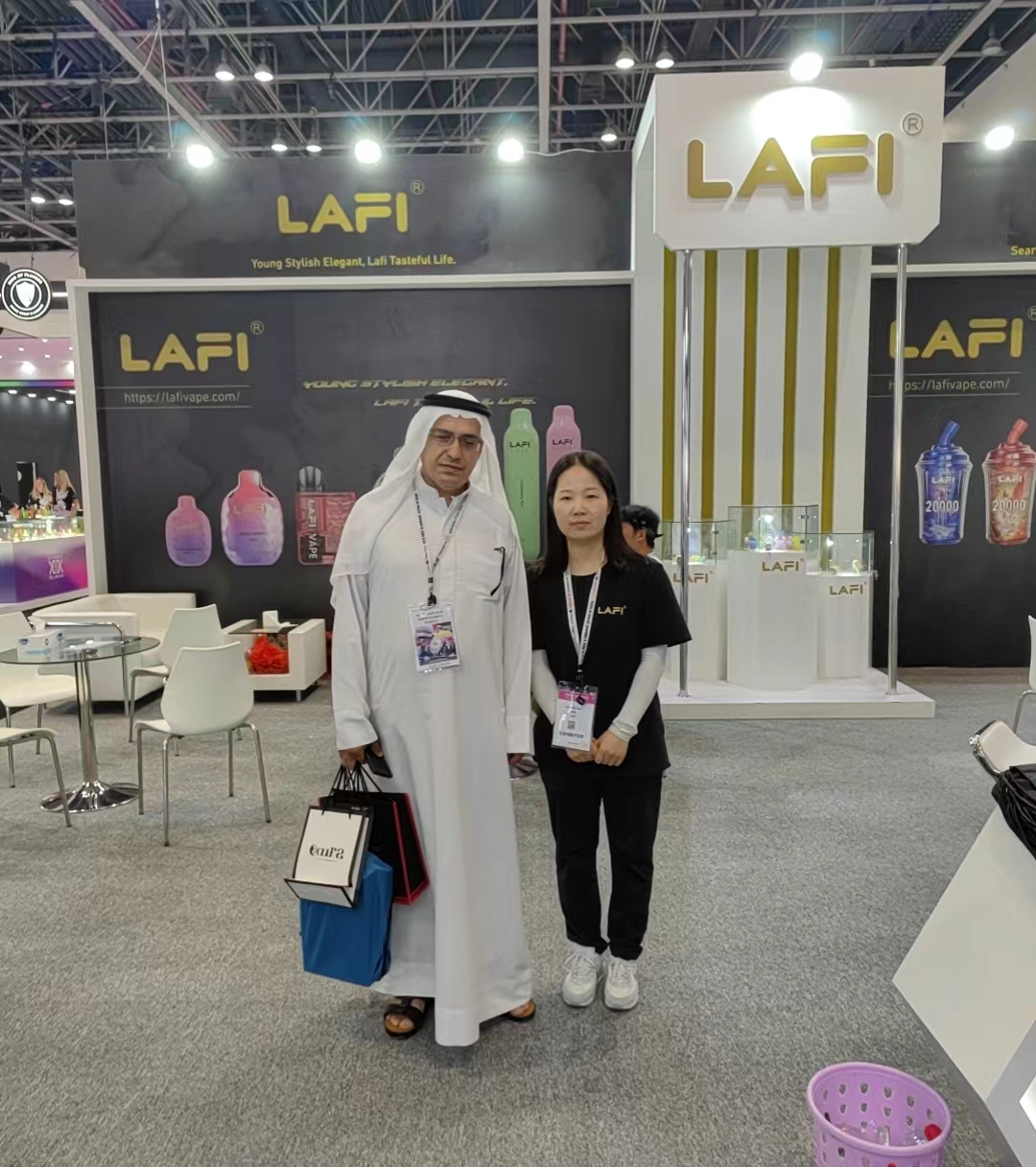 The lafi brand exhibited in Dubai for the first time, and it received a large number of enthusiastic visits from customers. The crystal diamond style and crystal clear appearance attracted the favor of a large number of channel vape business customers. Fine e-cigarette appearance mold Technology, exclusive suction and atomization technology, and pure taste make electronic cigarette lovers linger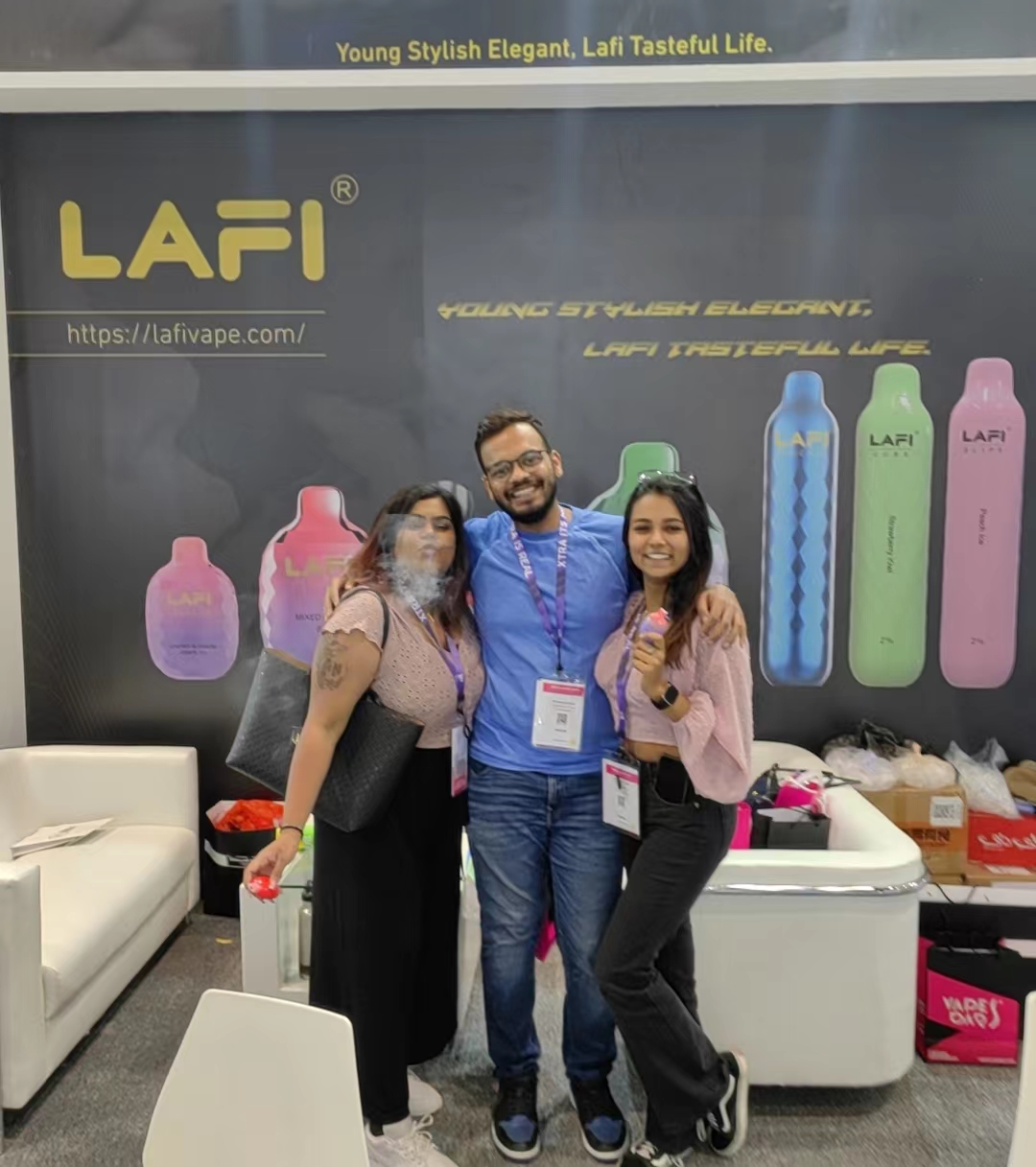 With its rich taste, pure taste, and charming fruity aroma, lafi has left many customers with endless aftertaste, and presented a large number of vape samples to customers to go back and continue to taste.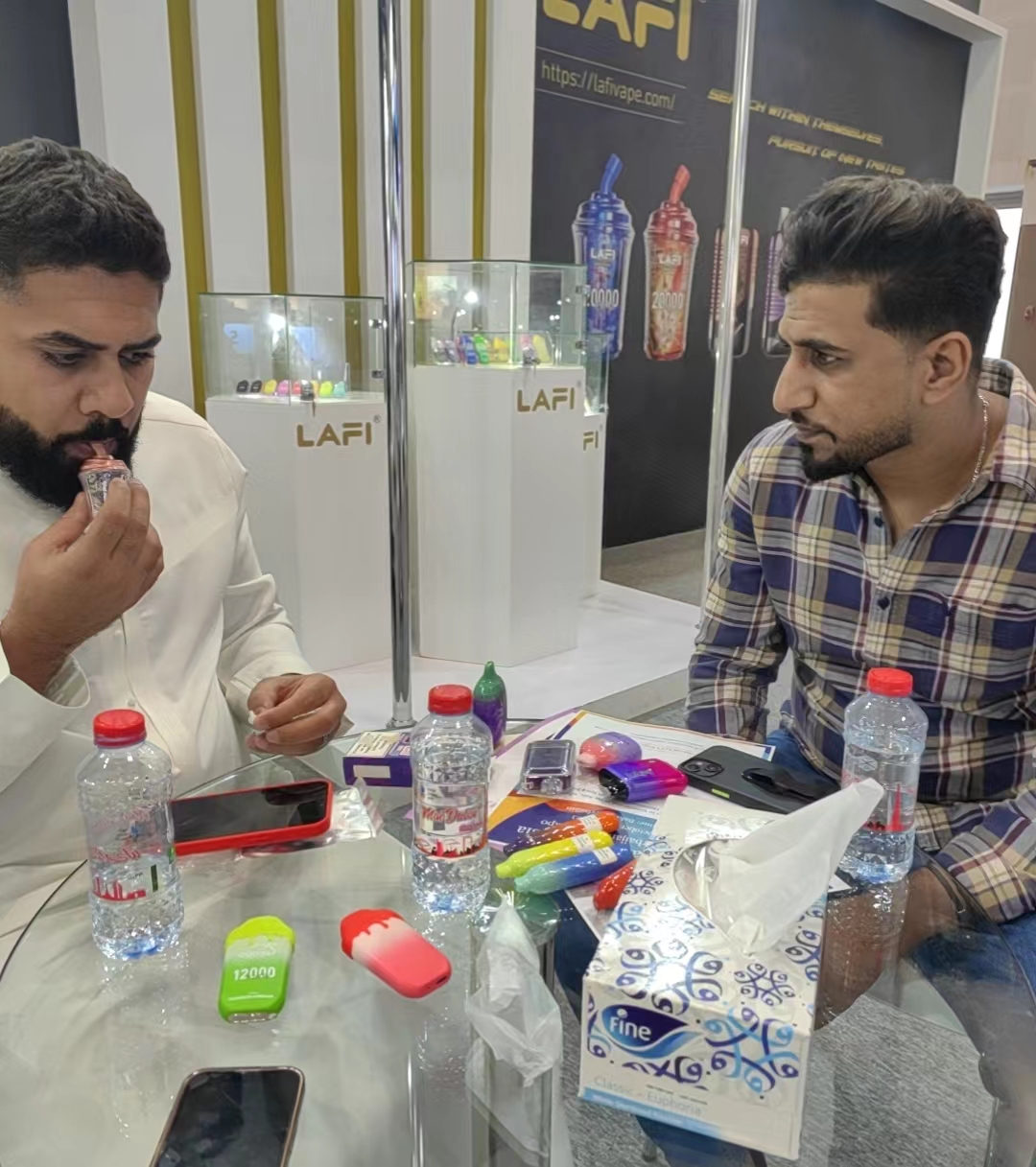 LAFI VAPE service young stylish elegant, Lafi tasteful life;Always look for the heart of e-cigarette users,search within themselves,pursuit of new tastes