Introducing the LAFI Jewel, a disposable vape device designed to cater to the needs of vaping enthusiasts seeking convenience and simplicity. With its remarkable features and impressive puff capacity, the LAFI Jewel offers an exceptional vaping experience that is both satisfying and hassle-free.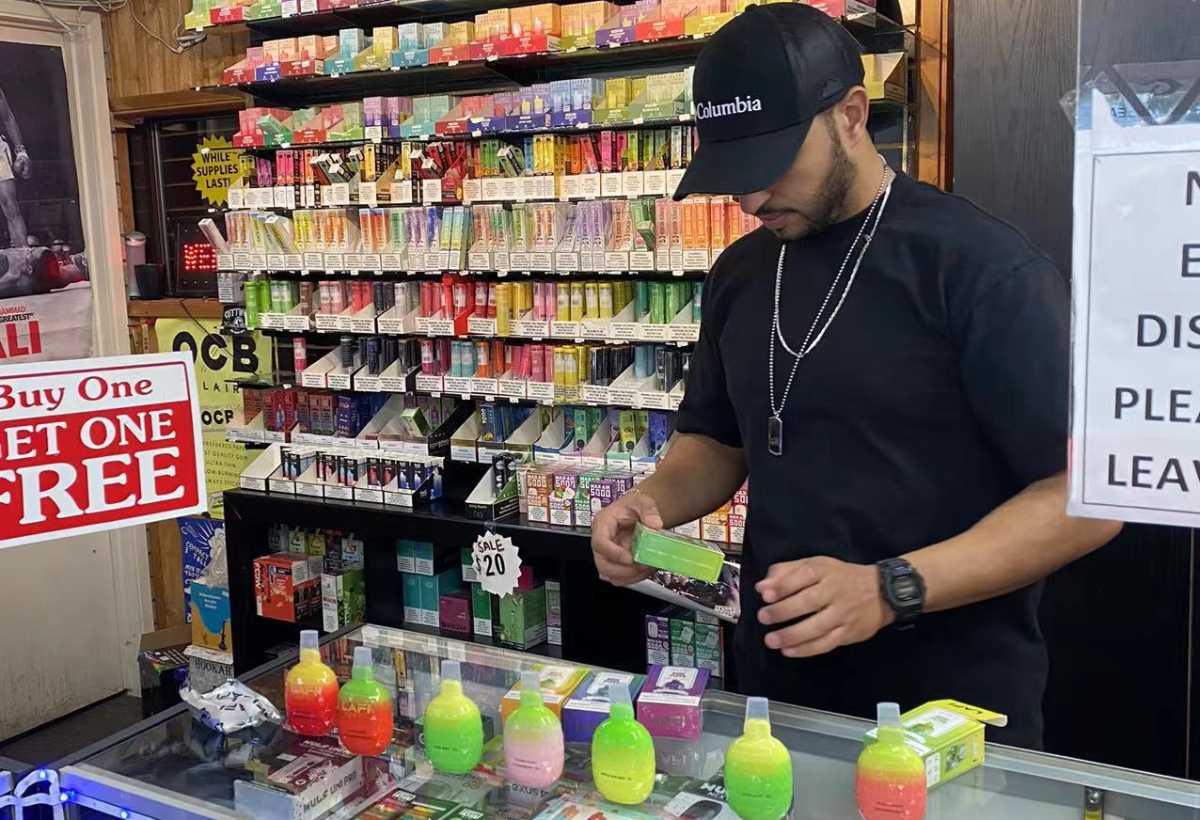 The LAFI Jewel boasts an impressive puff capacity of 8000, allowing for an extended vaping session without the need for recharging or refilling. With this device in hand, you can enjoy countless moments of flavorful vapor, immersing yourself in the world of vaping without interruptions.
Designed for ease of use, the LAFI Jewel eliminates the complexities often associated with vaping. Simply unwrap the device, activate it with a draw, and savor the rich flavors that await. There's no need to worry about messy refills or cumbersome maintenance; the LAFI Jewel is the epitome of convenience.
The LAFI Jewel comes pre-filled with 15ml of e-liquid, ensuring a generous supply to keep you satisfied for an extended period. While specific flavor options may vary, you can expect a diverse range of tantalizing flavors to choose from, catering to various preferences and cravings.
With a 5% nicotine concentration, the LAFI Jewel delivers a satisfying throat hit, perfect for those seeking a strong nicotine experience. Each draw offers a smooth and enjoyable sensation, allowing you to unwind and indulge in the flavors you love.
Equipped with a 650mAh battery, the LAFI Jewel provides ample power to sustain your vaping sessions. Rest assured that this disposable device will deliver consistent performance and vapor production, enhancing your overall vaping experience.
The LAFI Jewel's disposable design ensures a hassle-free vaping experience. Once the e-liquid is depleted or the battery runs out, simply dispose of the device responsibly and move on to your next vaping adventure.
Please note that availability and specific details of the LAFI Jewel disposable vape device may vary depending on the manufacturer or retailer. For the most accurate and up-to-date information, it is recommended to consult the official documentation or contact a reliable source.
Indulge in the convenience and simplicity of the LAFI Jewel, and embark on a journey of flavor and satisfaction that will leave you craving for more.