The World Vape Show, Dubai 2023 – The ONLY international vape expo in the Middle East
The World Vape Show is the ONLY international vape expo in the Middle East, offering a unique and unparalleled opportunity for the vape community to come together, network, and do business.
In 2021, The World Vape Show opened up a new gateway for hundreds of manufacturers and suppliers to connect with a global audience of thousands of trade professionals, including retailers, wholesalers, distributors, and consumers. And in 2023, we're gearing up for an even bigger and better event!
Dubai is not only one of the most desirable destinations in the world, but it's also a global port with fantastic transport links, making it easily accessible. With a number of free zones, comprehensive infrastructure, and a vision for growth, Dubai has quickly become a global hub for business.
Join us at The World Vape Show in Dubai and experience the latest innovations, connect with industry leaders, and expand your business opportunities.
The World Vape Show Dubai is back! Taking place in the UAE on 21-23 June 2023.LAFI vape booth at 5211

The World Vape Show Dubai is a premier international event that brings together vape enthusiasts, industry professionals, and leading brands from around the world. Held in the vibrant city of Dubai, United Arab Emirates, this show offers a unique platform for showcasing the latest trends, innovations, and advancements in the vaping industry. Here's a description of the World Vape Show Dubai:
Prepare to immerse yourself in the world of vaping at the highly anticipated World Vape Show Dubai. This global event serves as a melting pot for vape enthusiasts, industry experts, and businesses, providing a dynamic platform to explore, connect, and stay at the forefront of the vaping industry.
The World Vape Show Dubai is an expansive exhibition that showcases a diverse range of vape products, devices, e-liquids, and accessories from renowned exhibitors and leading brands. From cutting-edge devices and innovative mods to an array of tantalizing e-liquid flavors, this show offers a comprehensive view of the latest trends and advancements that are shaping the vaping landscape.
Beyond the exhibition, the World Vape Show Dubai serves as a hub for networking, collaboration, and knowledge sharing. It brings together industry professionals, experts, and enthusiasts, offering ample opportunities to connect, engage in meaningful conversations, and forge new business relationships. Whether you're a vape enthusiast looking to explore new flavors or a business professional seeking partnerships, this show provides a conducive environment for fostering connections.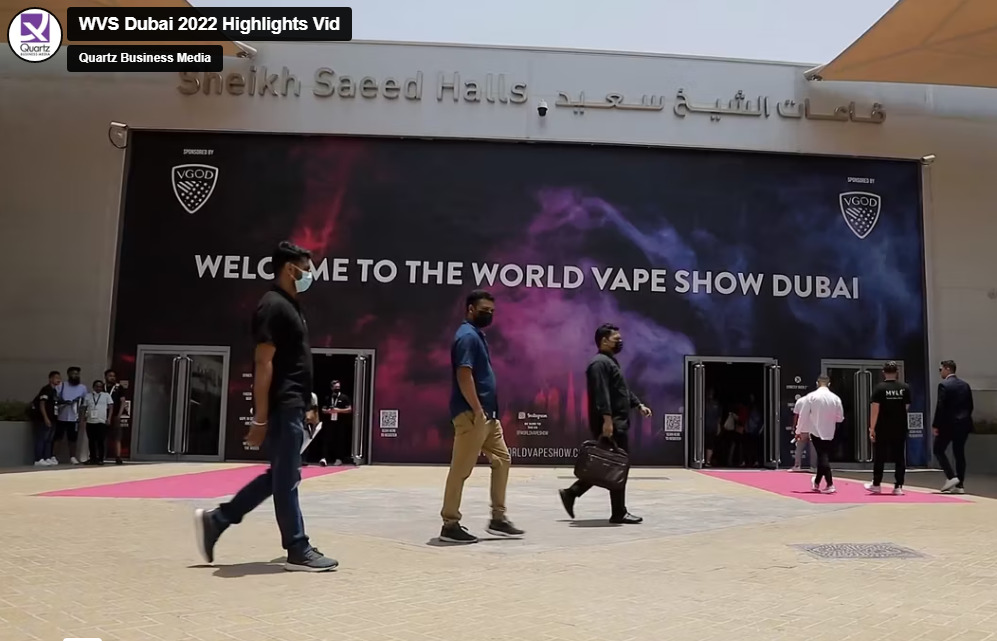 Attendees can also take advantage of educational sessions, workshops, and panel discussions led by industry experts. These sessions cover a wide range of topics, including regulatory updates, vaping advocacy, emerging trends, and technological advancements. The insights gained from these sessions empower attendees with a deeper understanding of the vaping industry and help them stay informed about the latest developments.
The vibrant city of Dubai serves as an ideal backdrop for the World Vape Show. Known for its cosmopolitan atmosphere, modern infrastructure, and global connectivity, Dubai offers a dynamic setting that enhances the overall experience of the event. Attendees can explore the city's iconic landmarks, indulge in its diverse culinary scene, and immerse themselves in the unique blend of tradition and innovation that Dubai has to offer.
The World Vape Show Dubai is a must-attend event for vape enthusiasts, industry professionals, and businesses looking to stay ahead in the ever-evolving vaping industry. It provides a platform to discover new products, gain industry insights, and expand networks in an international setting. Whether you're a seasoned vaper or new to the vaping scene, this show promises an exciting and enriching experience that will leave you inspired and informed.