I saw a piece of news today that caused concern. Philip Morris International, a giant company that earned US$10.19 billion in revenue from emerging tobacco products such as heated tobacco and vaping last year, is worried that an upcoming conference will decide on future smoke-free products. In the future, some restrictive measures will be introduced.
According to the British Guardian report, Philip Morris International (PMI) is worried that the upcoming 10th Conference of the Parties (COP10) of the World Health Organization Framework Convention on Tobacco Control (FCTC) will implement regulations on vaping and heated tobacco products (HTP). Restrictive policies are prohibited. "The WHO's agenda is nothing more than a systematic, methodical, prohibitive attack on smoke-free products," said Gregoire Verdeaux, PMI's senior vice president of external affairs. The meeting is scheduled to be held in Panama from November 20 to 23.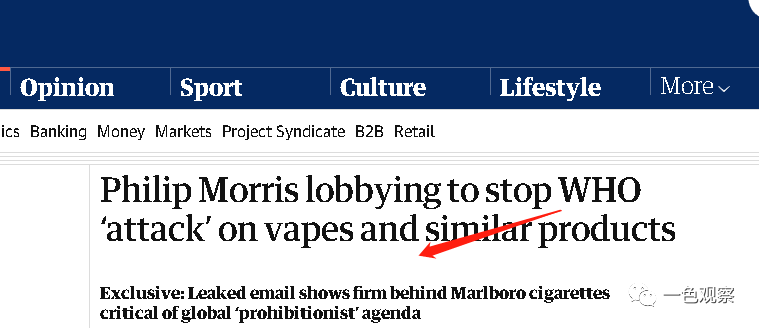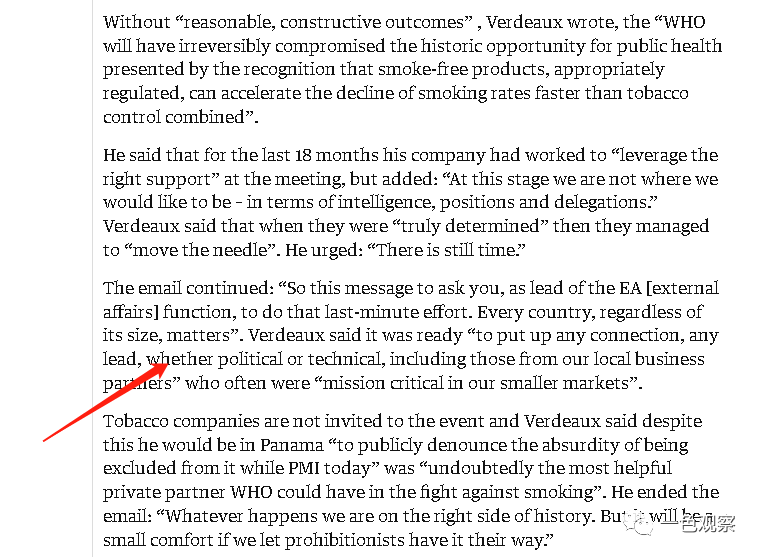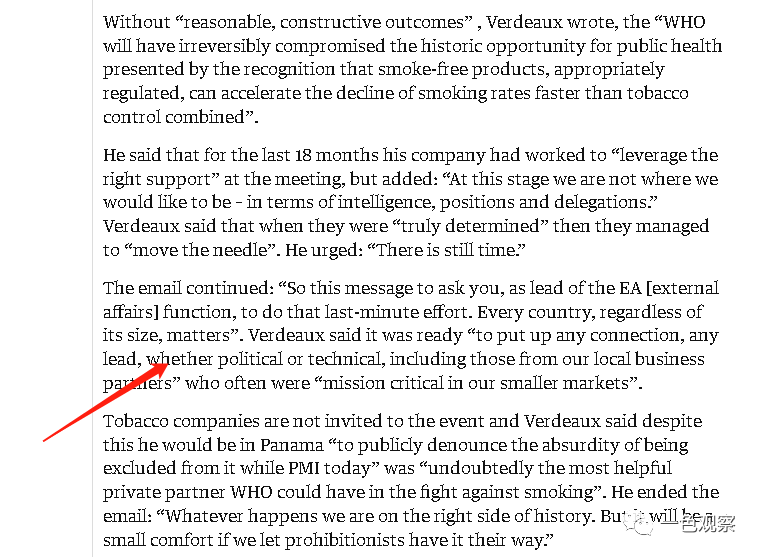 (The future of WHO atomizing decision-making?)
"Major portions of the agenda and meeting documents have been made public. They reaffirm all our fears that this meeting may remain the greatest missed opportunity in the history of tobacco control," Verdoge wrote in an email.
Many countries are currently paying close attention to this year's WHO conference.
Controlling the smoking rate seems to be a global trend, and e-atomization is also recognized by many countries as an alternative to cigarettes, so banning it is unlikely.
The UK has previously stated that if the WHO bans popular vaping, it will not implement it. Now we see that the leading company is also saying that he will "publicly condemn the absurd behavior of being excluded" in Panama. Weldo said that without "reasonable, constructive outcomes," "the WHO will irreversibly damage public health's historic opportunity because smoke-free products, with proper regulation, can accelerate faster than tobacco control combined." Smoking rates have dropped." Philip Morris International currently accounts for more than 30% of the company's smoke-free sales revenue. Its vaping and heated tobacco brands include IQOS, Bonds and Veev, and it launched its first disposable device, Veeba, in the UK this year.
According to a lot of information, many agendas of the 10th Conference of the Parties (FCTC) will be related to e-cigarettes. Judging from this year's trend, many countries have a tendency to tighten the rules on electronic atomization. This may be a consensus. It is expected that the standardization of the global market and sustainable development will be a major topic in the future.
At the same time, tobacco control is a major topic for mankind. How this World Health Organization will decide on the development prospects of the most popular electronic atomization, including smoke-free HNB, is also a matter of great concern to the industry.