The number of disposable e-cigarettes discarded in the UK has quadrupled in a year, from 1.3 million per week to almost 5 million, according to new research.
Research by non-profit Material Focus found that UK adults (aged 16 and over) buy more than 30 million disposable e-cigarettes every month, double the number in a 2022 study by Material Focus of adults aged 18 and over, but only 17% of buyers said they would take e-cigarettes to local recycling centers for recycling. In other words, most people will throw away disposable e-cigarettes as ordinary garbage.
Commenting on the findings, Donald MacPhail, chief operating officer of waste management company Veolia UK, said: "While some e-cigarettes are single-use, that does not mean it can be thrown into the bin."
"We need consumers to take e-cigarettes and batteries back to designated recycling points so they can be safely handled and recycled, retaining valuable lithium and plastic to make new products. We also need e-cigarette manufacturers to design recyclable e-cigarettes, which contain key raw materials for our future electricity."
McPhail added that the industry needed government support as the country was far from achieving the 55% e-cigarette recycling target set by the Environment Agency.
"To increase this ratio, we need to establish stronger policy and legislative positions that encourage eco-design and new recycling investments, and fast. We need to create a separate electrical and electronic equipment product category for e-cigarettes and ensure All manufacturers have signed the Obligated Producers List to properly implement the 'producer pays' model."
Scottish government considers banning disposable e-cigarettes
On September 5, the Scottish government announced plans to consult on a proposal to ban the sale of disposable e-cigarettes and other appropriate measures. According to the proposal, the move is aimed at reducing e-cigarette use among non-smokers and young people and addressing the environmental impact of disposable e-cigarettes.
The Scottish Government earlier this year commissioned Zero Waste Scotland to conduct a review into the environmental impact of single-use e-cigarettes, with potential policy options included in the report including a ban on sales. Additionally, this year's updated Tobacco Action Plan will set out actions to help ensure children, teenagers and non-smokers do not use disposable e-cigarettes to achieve the 2034 smoke-free goal.
Scotland's First Minister Hamza Youssef said after unveiling his first government plan: "Disposable e-cigarettes pose a threat to both public health and the environment. When it comes to the environment, the evidence is undeniable – from the streets of waste, to the risk of fire at waste management facilities, these issues require action."
Youssef said his government would work "constructively" with retailers and other stakeholders to come up with solutions. He added: "While we will seek views on the single-use e-cigarette ban, we are also keen to explore other interventions that may have a more direct impact."
At the request of Scotland's First Minister, the Circular Economy Minister and the Public Health Minister will meet with colleagues in the UK Government, Welsh Government and Northern Ireland Executive to discuss recent research findings and potential policy measures."Of course this is not just a problem in Scotland – these are being experienced across the UK and we will be discussing potential solutions soon," Youssef said. Consultations on the proposed ban will be held next year, with an updated Tobacco Action Plan due to be published in the autumn.In addition to the UK, France also announced plans to ban disposable e-cigarettes on September 3
France plans to ban sale of disposable e-cigarettes
On September 3, French Prime Minister Elisabeth Bornet said in an interview with Radio Luxembourg that France would plan to ban the sale of disposable e-cigarettes in France. In fact, as early as May last year, former Health Minister Francois Braun proposed a ban on disposable e-cigarettes.
According to reports, the French government will soon launch a new "National Anti-Smoking Plan" aimed at reducing tobacco consumption, including a ban on disposable e-cigarettes. French Prime Minister Borne believes that disposable e-cigarettes have brought bad habits to young people. Although France currently has laws that prohibit the sale of e-cigarettes to minors, it seems that it has not been well implemented.
The French government has not yet announced when the ban on disposable e-cigarettes will take effect.
British boy uses discarded e-cigarette batteries to power his scooter
Recently, Tobias Stanford, a man from Wiltshire, England, used 80 discarded e-cigarette batteries to power his electric scooter. He said he connected the lithium-ion battery to a scooter he bought on eBay for £30.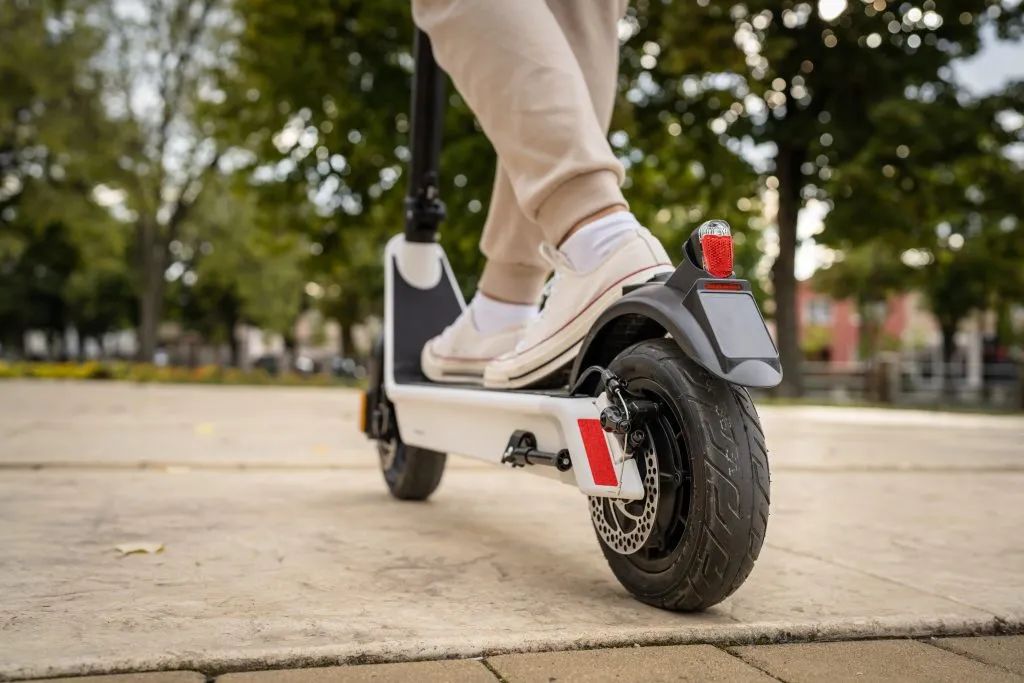 Tobias said the scooter is now fully functional and "very reliable." "The number of e-cigarettes I see on the street is really disturbing and these e-cigarette batteries have the potential to power scooters. But they are being sold as a disposable product and are very wasteful."He said that manufacturers and e-cigarette consumers need to pay more attention to e-cigarette waste. When they are discarded in large quantities, it not only wastes precious resources but also causes serious damage to the environment.
E-cigarette sales continue to grow, Switzerland launches waste e-cigarette recycling program
In recent years, e-cigarette sales in Switzerland have continued to grow. In 2022, Switzerland imported 10 million e-cigarette products. With the growth of the e-cigarette market, the environmental damage caused by discarded e-cigarettes has become a problem that continues to be solved. Currently, most discarded e-cigarettes end up in landfills rather than being recycled in accordance with Switzerland's Regulations on the Return, Recycling and Disposal of Electronic and Electrical Equipment.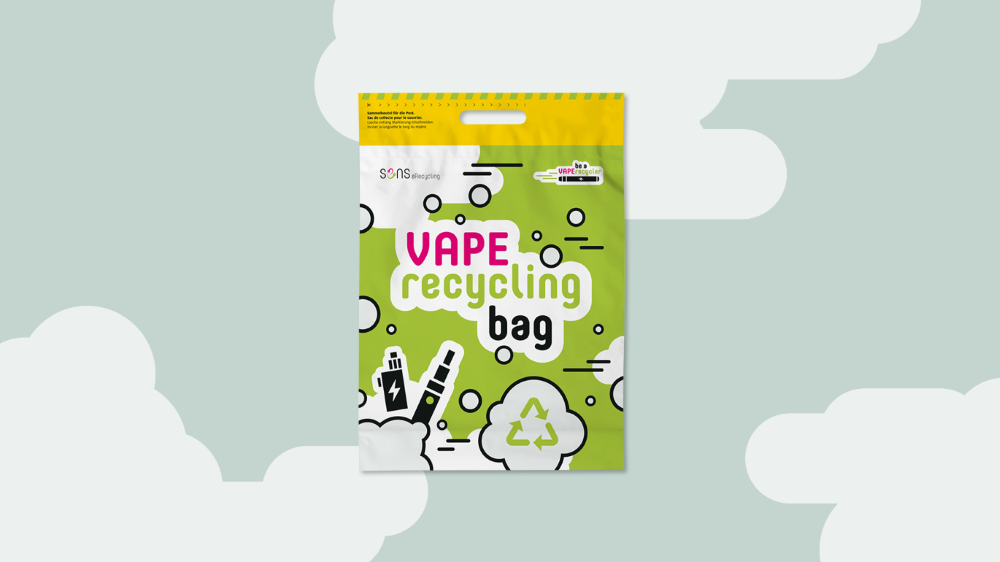 In order to solve this problem, SENS eRecycling recently cooperated with various partners to develop an industry solution for environmentally friendly disposal of e-cigarettes.
Under this solution, SENS eRecycling will deliver e-cigarette recycling bags to all e-cigarette sales outlets. These recycling bags can be used to collect returned e-cigarettes and send them back to SENS eRecycling by post. Sales outlets and consumers can also hand over used e-cigarettes to SENS collection points across Switzerland to prevent discarded e-cigarettes from being randomly discarded or landfilled.