Vláda chee víc zdanit tabák. Krabicka cigaret by podrazila minimálné o osm korun
Vláda ve svém konsolidačnim balícku navrhuie rust spotrebni dane na tabák.
větsí zdanění zahrívaného tabáku a nově zavést dañ i na elektronické cigarety
Vyplývá to zmateriálü, kteréve etvrtek prezentoval ministr financí Zbynek
Stanjura (ODS).
Ekonom BH Securities Stepán Kreček v lednu upozornil na to,ze loñský výnos
ze spotební daněna tabák zstalza očekáváním státu.
Podle vládního návrhu je nynízahivaný tabák zdaněn na zhruba pětinové
úrovni oproti klasickému tabáku,vroce 2024 by se pomer mel zvednout na
29 procent.
Nová spotrební dañ z elektronických cigaret má vychátet z evropské tabákové
směrnice,která regulaci techto produktü zavede.
Mluvčí JTI Sochor rekl ze plán vlády je ambiciózní vzhledem ktomu,ze výber
spotrební daněvposledních letech stagnovala spíse klesal Uvedle to vedlo
napiklad k priblizení cen cigaret v CR kcenám v Nmecku.Kvüli tomu se
zásadně zmensil objem prodaných cigaret na &eských hranicích spotebitelum
zNěmecka-ped čtymi letyto byla tretina trhu,dnes je to nejlépe deset
procent"uvedl.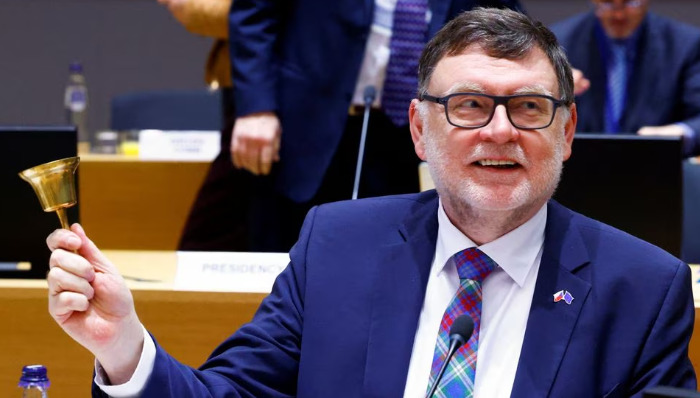 The Czech Republic wants to impose a "consumption tax" on e-cigarettes?
The Czech government plans to impose new taxes on e-cigarettes, and the collection standards will refer to TPD, which means that the Czech Republic will have new e-cigarette regulations.
It is reported that according to the document submitted by Czech Finance Minister Zbyněk Stanjura (Zbyněk Stanjura), the Czech government intends to increase tobacco excise taxes, impose more taxes on heated tobacco, and impose new taxes on electronic cigarettes
How will e-cigarettes change?
1. Levy consumption tax on electronic cigarettes.
The Czech Republic stipulates that the new e-cigarette excise tax will refer to the European Tobacco Directive (TPD).
Regarding the tax rate issue, the EU has been promoting the consumption tax of electronic cigarettes. And this year, there is news that members of the European Parliament have very high support for the imposition of consumption taxes on e-cigarettes. It is only a matter of time, and the tax rate may be between 0.1 and 0.35 euros per milliliter.
2. Incorporate electronic cigarettes into supervision.
According to the Czech document, the new excise tax on e-cigarettes will be based on the European Tobacco Directive, which will also introduce regulation of these products.
3. HNB will also increase taxes.
According to the Czech draft document, heated tobacco products will increase by 15% next year.
It seems that the Czech government is also looking at the taxation of e-cigarettes. Because the Czech cigarette tax revenue has declined severely, and given that the collection of excise taxes has stagnated or even declined in recent years, the government's plan is to increase taxation on new types of tobacco. In 2022, taxes on tobacco products brought 59.35 billion CZK to the state budget and 56.22 billion CZK in 2021.
And the tax rate will increase every year.
According to the proposal, the Czech tobacco excise tax will increase by 10% in 2023 and increase by 5% annually from 2025 to 2027; the current tax rate of heated tobacco products is about one-fifth of that of traditional tobacco, and this ratio will rise to 10% in 2024. 29%.
The consumption tax in the Czech Republic has been increased in 2023, resulting in an increase of at least 4 crowns (1.5 yuan) in the price of its cigarettes.
At the same time, due to factors such as the high price of Czech cigarettes, in the past three years, the sales of cigarettes in the Czech Republic have dropped by about a quarter, and many consumers are turning to heated tobacco products that are less harmful to health, including electronic cigarettes. At the same time, neighboring countries such as Germany and Poland have infiltrated the Czech tobacco market. For example, last year Polish cigarettes accounted for more than 4% of Czech consumption, and this year the proportion will be even higher.
It remains to be seen whether the Czech plan can be passed. At present, the proposal still needs to go through the government's discussion and legislative procedures before it can be finally determined whether it will be implemented. The government will also take into account factors such as public health, fiscal revenue and market conditions to make a decision.
The Czech Republic, a country in central Europe, has a population of about 10.5 million and has more than 2.2 million adult smokers, accounting for about 20%, which brings a lot of space for electronic cigarettes. Some Chinese e-cigarette brands have also launched in the Czech Republic, such as VOOPOO, UWELL, Geek Vape, Smok, Vaporesso, etc. In the past two years, the Czech Republic has turned to the implementation of harm reduction strategies, and has won the support of the Czech Minister of Health, Vlastimir Valek. Under this framework, tobacco substitutes represented by e-cigarettes have attracted much attention.
While traditional tobacco taxation continues to increase, the other side provides market space for new tobacco, but at the same time taxes are also collected, which means that market prices will also fluctuate. It can also be seen that governments have recently raised tobacco taxes to discourage smoking, which is based on reducing smoking rates, but at the same time, raising taxes can also help governments generate more revenue and reduce the economic burden of tobacco-related diseases, maybe this is the case in European countries some practices.